4 Disks Splitting Machine & Hand Polisher
(Chubut, Argentina)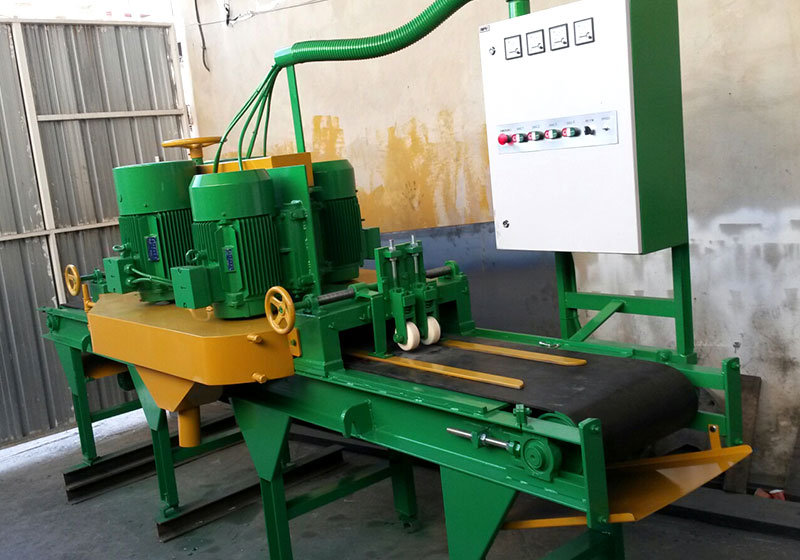 This project is made for Mrs. Patagonia Stone, in Chubut, Argentina.

This project is composed of 2 machines:
4 Disks Splitting Machine
Hand Polisher

The 4 Disks Splitting Machine splits tiles in 2 parts.
To work with this machine, first put the tile on the belt, and adjust the thickness of the 2 parts that we wish to have. The thickness is adjusted in manual mode by moving the disks up or down.
It has 4 horizontal disks. The speed of the belt is controlled by an inverter. It is used for hard tiles.

The Hand Polisher is suitable for polishing marble and stone. It is wall fixed, and works with manual mode.