2 Columns Block Cutter
(Mejdel, Lebanon)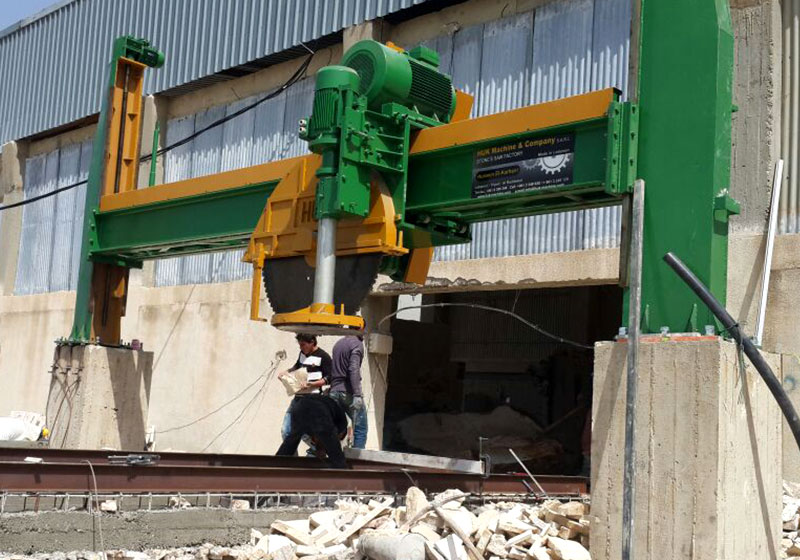 This project is made for Mrs. AMEC, in Mejdel, Lebanon.

This project is composed of 1 machine:
2 Columns Block Cutter

The HK-0102/A Block Cutter is fully automatic with 2 columns.
It can support a block with 25 of tonnage. It cuts the block in vertical and horizontal ways. The table moves out to take the block, and then it moves back in to the machine and it can moves forward and backward so that the machine starts to work and cut the block.
To work with this machine, insert the parameter of thickness of slab (example: 20 mm) and also the height of the slab, that you wish to have, then the machine works in automatic mode.
This machine can also work in manual mode.
It has a complete PLC system.